Museum of Fine Arts, Boston
Enhancing a Museum Experience
Services:
Development
Strategy
UX
Visual Design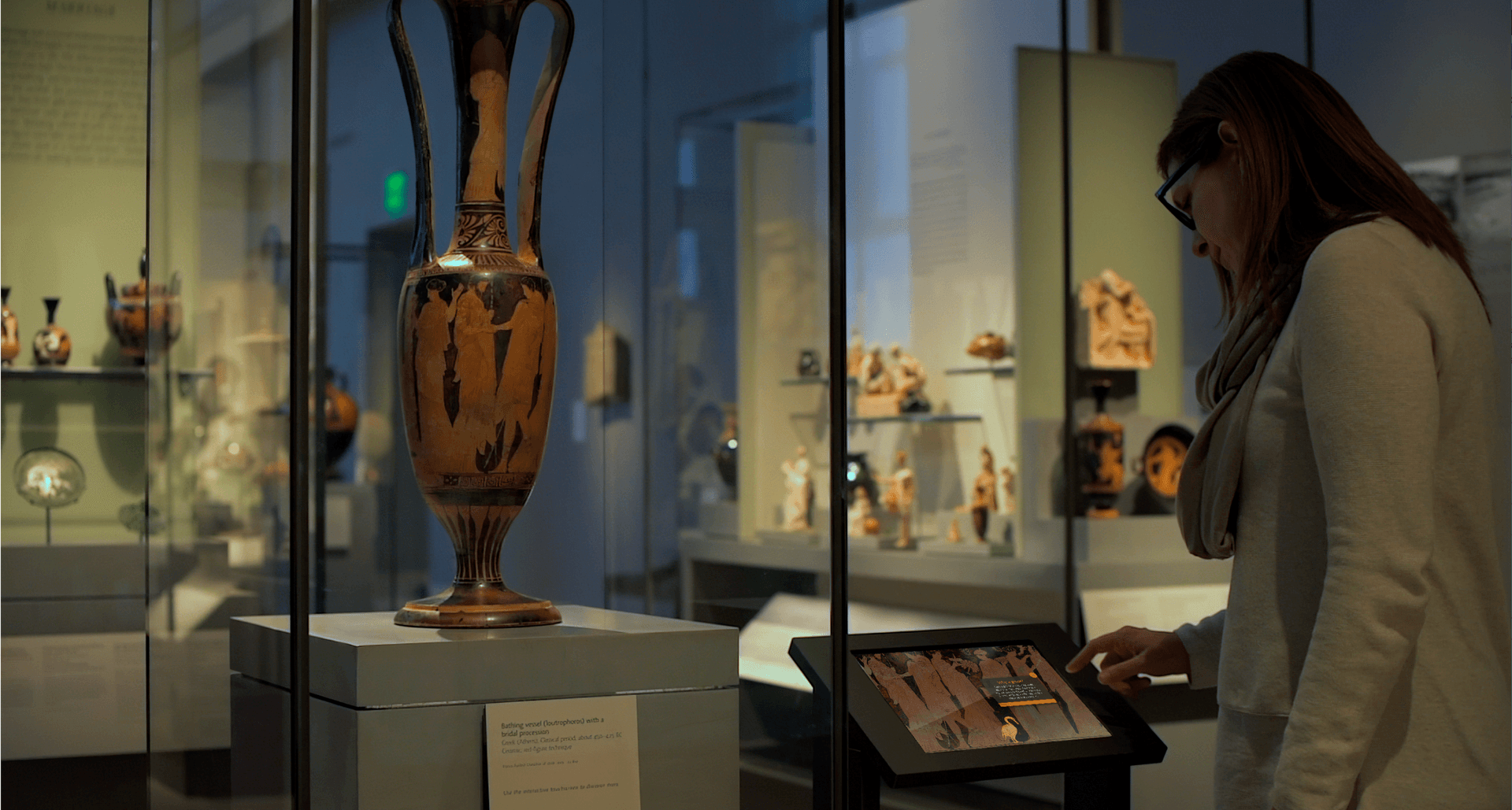 (01)
The Challenge
How do you augment an experience without overshadowing the original work?
Technology and interactivity are key elements to create an immersive and engaging experience for museum visitors. By incorporating interactive components, museums can deepen visitors' understanding of specific topics and complement the exhibit art. However, designing effective and inclusive interactives that cater to all generations and levels of tech comfort can be a great challenge.
The Museum of Fine Arts (MFA) had already conducted initial prototyping and user testing for an in-gallery interactive exhibit. While the concept was promising, they sought out our expertise to refine the interactive and ensure it would be worthy to accompany a rare ceramic vessel from 450 BC.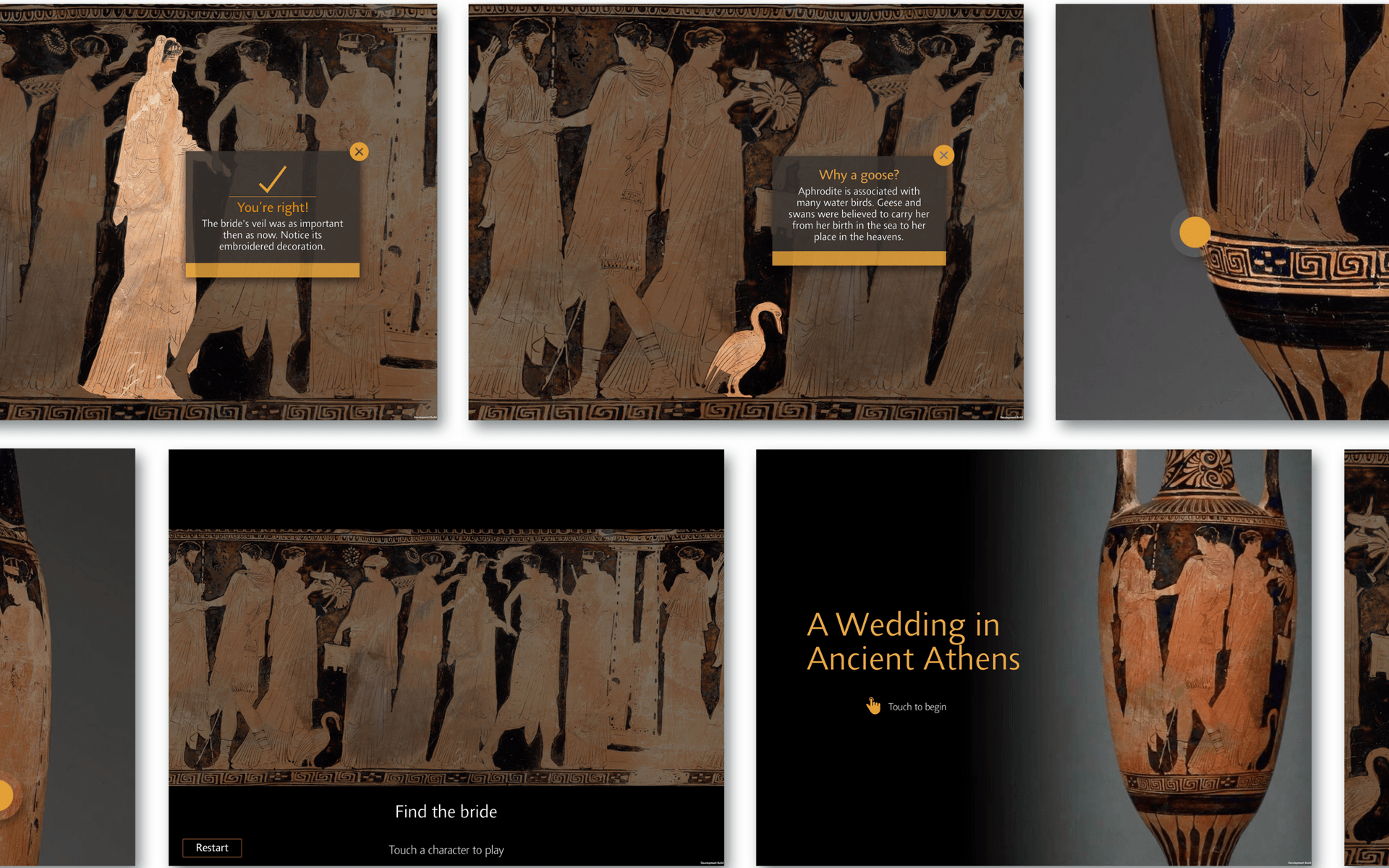 (02)
The Goal
Creating a Compelling and Educational Interactive Experience
Our first objective was to review the existing prototype in detail. We engaged in discussions with museum stakeholders, including curators and interactive experts, to explore various options. From guided, linear experiences to free-form exploration, we carefully deliberated with the group. Ultimately, we settled on a hybrid approach. Our goal was to design a simple game that would challenge visitors to identify the characters and symbols depicted on the ancient vase. This experience needed to strike a balance between educational content to meet the curators' expectations, and engaging elements to keep visitors fully captivated.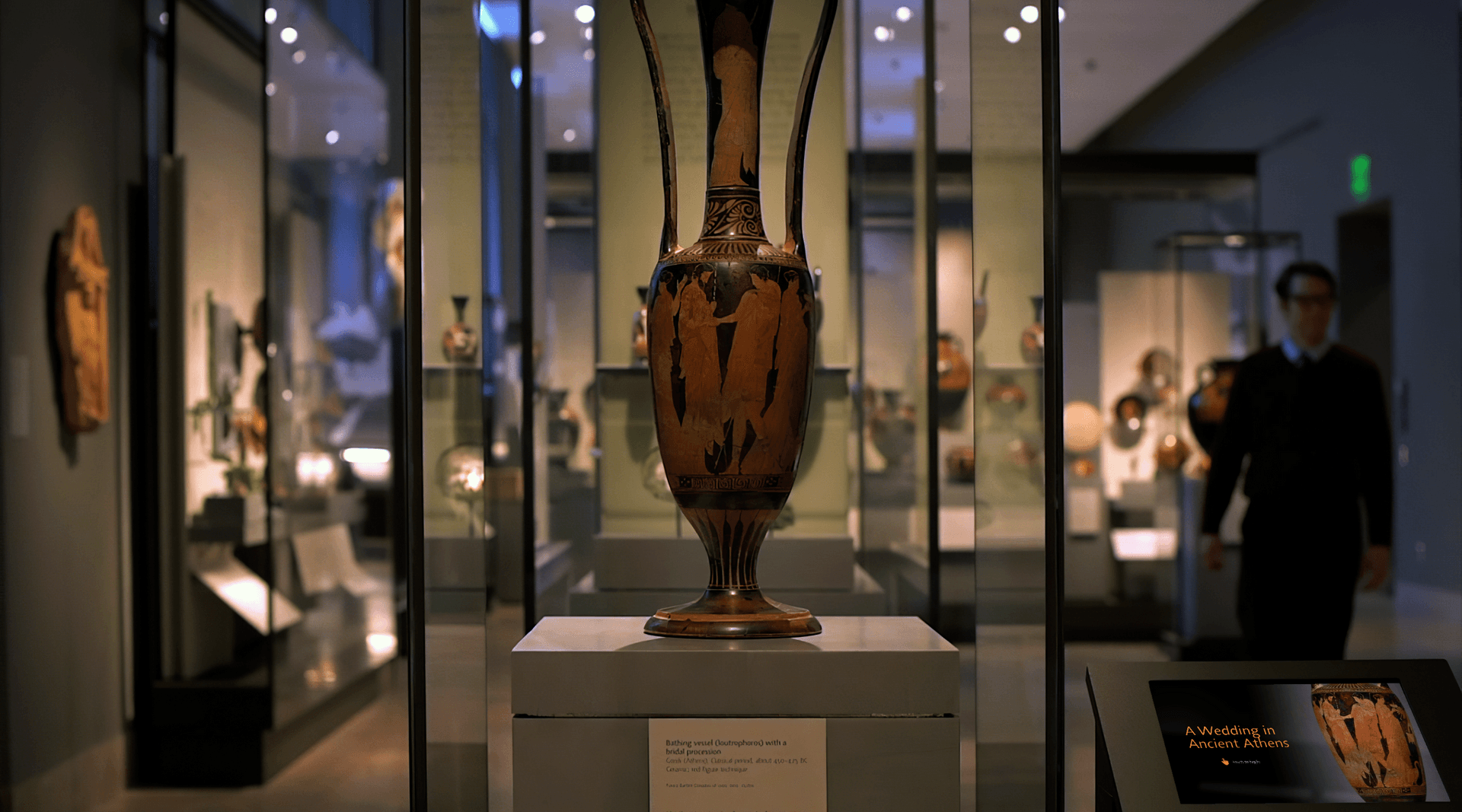 (03)
The Solution
Enhancing the Museum Experience with Seamless Interactive Technology
Using Unity3D, a powerful game engine, we combined high-resolution images and videos to create attractive animations, bringing the interactive experience to life in a matter of weeks. Inclusivity was a priority for us and the MFA. Our solution was to develop accessibility features for the visually impaired. By enabling Guided Access and utilizing the built-in screen reader on the iPad, all visitors could engage with the interactive, educational installation.
To secure uninterrupted operation for permanent installations located away from technical support, we conducted rigorous quality assurance testing using actual device hardware. This meticulous approach guarantees seamless performance 24/7, ensuring our work will endure for years to come.
Recognized for our expertise in crafting cultivating user experiences, Fast Forward has successfully transformed ideas into fascinating interactive solutions in museums nationwide. Whether it's a children's museum in New York, or an organized crime museum in Las Vegas, our collaborative process delivers immersive journeys into history and culture. Visit the MFA's Daily Life in Ancient Greece exhibit for an unforgettable and long lasting experience.